Sarak creates images with a pencil and loves every minute.
About Sara Kramer
After many years I picked up a pencil. It didn't look that great but I noticed that I could still draw.
My love of drawing first started when my parents moved from Portland, OR to Chicago, IL. With our family all in Portland, I would go to work with my dad and wait for him to get off of work in the break room. I would draw, then draw more.
All of my drawings are black and white. People ask me, "Why do you only drawing in black and white? Try color." I don't see black and white, I see beautiful grey scales and shading that result in an image. I have never thought of myself as an artist nor having a special talent. I just create images with a pencil and I love doing it.
Quote I love:
"YOU'VE GOTTA DANCE LIKE THERE'S NOBODY WATCHING, LOVE LIKE YOU'LL NEVER BE HURT, SING LIKE THERE'S NOBODY LISTENING, AND LIVE LIKE IT'S HEAVEN ON EARTH." ― WILLIAM W. PURKEY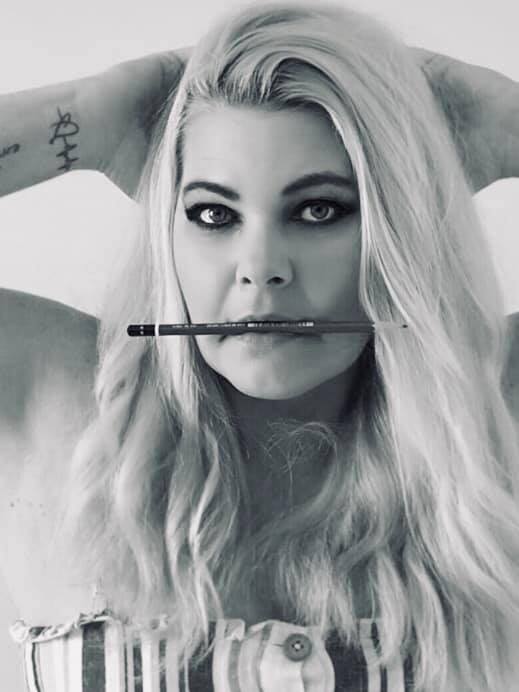 Drawings Available to Purchase
These prints are carefully mimicked and frozen in time with a high resolution image directly from the original pencil drawings.
They are all available unframed.
Free of Fear, Burning Man